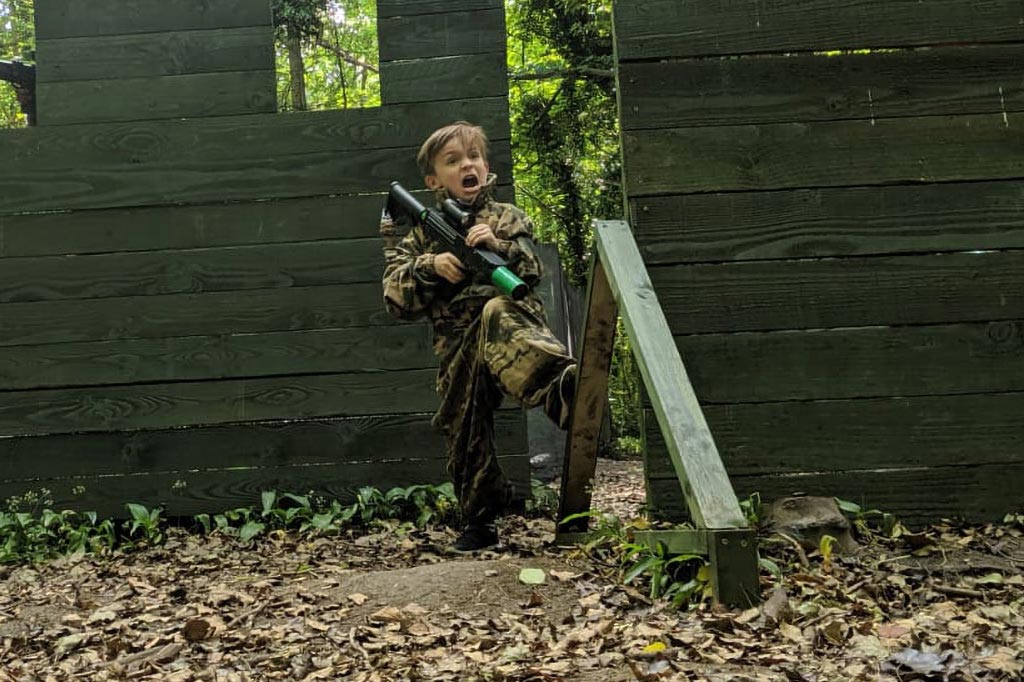 Although most people opt for conventional exercise and sports when it comes to improving their health and fitness, activities such as battlefield laser tag are the perfect solution for anyone who prefers a more unique and exciting way to get in shape.
Health and fitness, both as an interest and an industry, has enjoyed massive success over the last decade or so. This has not only made a healthier lifestyle all the more appealing, but it's also encouraged people to get outdoors to achieve their fitness goals. While you may assume that laser tag is reserved for special occasions and stag dos, it's also a fantastic way of achieving a full body workout – and, let's be honest, it's a lot more fun than going to the gym.
Intense Cardio Workout
Cardio exercise keeps your heart rate up, which delivers oxygen to your cells and helps you burn more fat both during exercise and when you're inactive. During a day of battlefield laser tag, you will constantly be on the move and covering a lot of ground, and short explosive sprints are a must if you want to avoid enemy fire.
Moving quickly and efficiently is a key aspect of any laser tag strategy, but the added bonus is that it provides you with a consistent and intense cardio workout. If running or HIIT (high-intensity interval training) isn't your cup of tea, battlefield laser tag might just be the perfect cardio workout you've been looking for.
Exercises Reminiscent of Strength Training
Another vital part of getting fit is strength training, which improves your muscle strength, flexibility and balance, and tones up your body in the process – who doesn't want a fit summer bod? At first glance, it may not seem that laser tag has much to offer in the way of strength training, but you'll find that many of the movements involved are reminiscent of regular exercises.
A few examples include switching from a crouched stance to standing, which works the same muscles as a bodyweight squat, and moving from a prone position to standing (and back again), which is similar to a burpee. And while our laser tag guns are light and very easy to use, your arms will still get a good workout from carrying it with you and aiming.
Positive Impact on Mental Health
In recent years there have been significant improvements in the awareness of mental health as well as public attitudes towards conditions such as depression and anxiety. For many people, exercise has proved hugely beneficial for reducing the effects of and even curing mental health issues. Everyone is different and will react positively to different activities, but there are several reasons why battlefield laser tag can benefit you.
Firstly, it's the perfect excuse to gather a few friends together for an exciting and hilarious day out – which is ideal for anyone whose social life has suffered due to their mental health. It's also an effective way of blowing off some steam, improving your overall mood and getting a thorough workout, which will help you sleep better.
Are you looking for a unique, exciting and effective way of getting in shape? Battlefield laser tag is a brilliant day out for both children and adults and offers an excellent full-body workout for all involved. Get in touch today to book a session at GO Laser Tag London.