How does Forest Laser Tag shape up as a comparison to indoor Laser Quest London?
Many of us will be well aware of the indoor Laser Quest style experiences of old; loaded up with a heavy Laser Quest back pack and gun, creeping around in dark, enclosed, indoor areas that are covered in day glow neon paint, with alien sound effects blaring out of speakers.
Thankfully for all of us Laser Quest as an activity has come a long way since those days, recently growing fully into the fresh, large scale, computer game inspired Forest experiences that GO Laser Tag London specialise in today!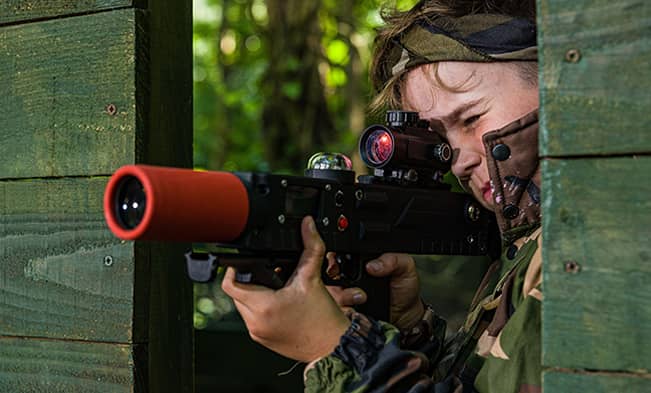 6+
From ages 6+