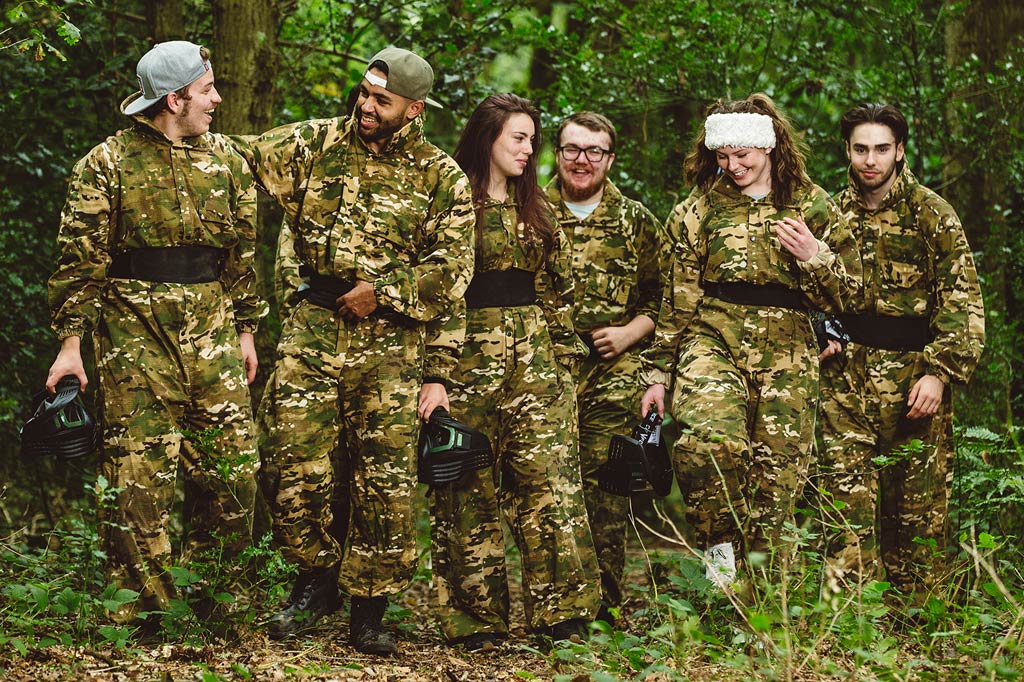 The UK's capital is one of the most beloved, famous and popular cities in the world, so it's safe to say that there are plenty of fun activities for adults in London. There are many different activities to choose from, but we'll tell you why laser tag is among the best.
Although many people may hear "laser tag" and imagine the primitive laser quasar-style game from their childhood, today, it's substantially more immersive and engaging, offering a realistic combat experience. What was previously considered to be a kid's game is now a fully fledged competitive sport that requires tactics, teamwork and a pinch of finesse. In this post, you'll discover why battlefield laser tag is one of the most fun activities for adults in London.
Out of the City, Into the Forest
The atmosphere, rich history and sheer volume of things to do in London make it an exciting place to be. With that said, aside from the greenery of its parks, there's not an abundance of nature to explore and immerse yourself in. Forest laser tag offers a unique and engaging opportunity to take part in an adrenaline-fuelled combat sport and fully embrace the great outdoors as you use your environment to your advantage. This is especially important during laser tag – one false move or ill-advised dash for cover will eliminate you (but don't worry, you can respawn).
Laser Tag Is an Amazing Team Activity
Group activities are highly beneficial both in a social and professional environment, and there are few activities as beneficial as laser tag for adults. For groups of friends, it offers an ideal opportunity to blow off some steam, make some good memories and bond more as a group. For co-workers, laser tag for team building puts an emphasis on tactics, communication and planning – if you want to be successful, that is. While there are many team activities for adults in London to choose from, laser tag possesses some unique qualities that put it among the very best.
Ideal for a Range of Special Occasions
You could just have a night out or go for a meal for a special occasion, but where's the fun in that? Special occasions should be special, so it's always worth seeking out something fun that you are more likely to remember in a few years' time. Whether you're looking for a way to celebrate your next birthday or a staff works do or you're planning a stag or hen do, laser tag can accommodate you. Not only that, but we can also tailor your experience to ensure you won't forget it in any hurry.
It's Definitely More Exciting than the Gym
Health and fitness are increasingly popular – more people are working out than ever before. Unfortunately, while the gym does serve a great purpose, it can get very repetitive and dampen your motivation. One morning of waking up early in the middle of winter to slog it to the gym in the dark might have you crawling back beneath the covers, but one day is all it takes to throw your health kick completely off track. This makes it vital to find activities that serve your fitness needs and are exciting too. Although the primary benefit of battlefield laser tag is that it's a fun and immersive combat experience, you'll find that the fast-paced nature of the sport gives you a fantastic full-body workout and intense cardiovascular exercise. Who needs the treadmill when you can battle it out with your friends in an enormous woodland environment?
Are you looking for fun activities for adults in London? Look no further than GO Laser Tag London! Our forest battlefield is an immersive battlefield experience unlike any other. Get in touch today if you have any questions or schedule a day of laser tag online now.