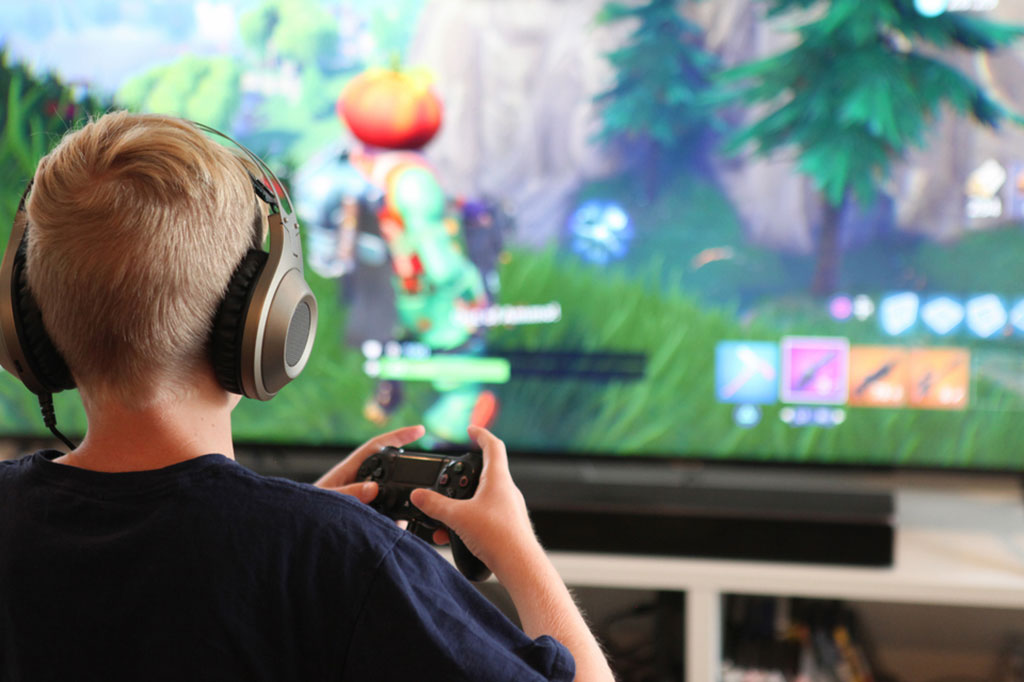 If you're the parent of a gamer or a gamer yourself and you're looking for a unique and exciting way to celebrate a birthday, a laser tag birthday party offers a realistic combat experience that perfectly suits those who enjoy shooting games.
In the digital age, one of the most popular and influential forms of technology is video games, and gaming has evolved from a hobby to a fully fledged culture. When you consider how competitive online multiplayer is, coupled with the fact that there's money to be made doing it, it's safe to say that people are spending less and less time outside these days.
In this post, we'll highlight a few of the reasons why a laser tag birthday party is the perfect activity for gamers and the aspects of the gaming experience that can benefit players in actual combat scenarios.
There Are Genuine Health Benefits
Health and fitness has gone from strength to strength in recent years and, today, more people than ever are getting in shape. While many people achieve this by working out at the gym or going for a run, it's also worth noting how beneficial less conventional activities such as laser tag can be. And due to the fact that gamers spend a lot of time sat down, regular exercise is essential to prevent weight gain.
During a day of laser tag, you'll cover a lot of ground and will have to move fast if you want to avoid being shot. The need to constantly be on the move at a high pace will keep your heart rate up, which will give you a decent cardiovascular workout and allow you to burn more calories. You will also find yourself in a vast range of positions and stances in a game of laser tag, many of which closely resemble popular workout exercises such as squats, lunges and burpees.
A Laser Tag Birthday Party Gets You out of a 'Party'
Although video games have always enjoyed a certain level of success, statistically speaking, it's now the most popular and profitable form of entertainment, and a great deal of this success can be attributed to the advances in online multiplayer games. Games such as Call of Duty, Halo and, most recently, Fortnite have proved to be massively popular due to the highly competitive gameplay and social features.
When playing online, groups of players can team up to form a "party", which not only allows you to compete as part of a team but also means you can communicate via a headset. While this is helpful for tactics and other aspects of gaming, it can lead to players spending less face-to-face with their friends.
Spending less time in a party and actually taking the time to meet up and socialise with your friends is crucial for building stronger friendships and enhancing your social skills. If you're looking for a unique activity that's immersive, team-based and offers real-life combat scenarios, look no further than laser tag. In fact, if you have an upcoming birthday, a laser tag birthday party is a brilliant excuse to rally the troops and enjoy a day of non-stop action.
Your Gaming Skills Are Transferable
Although it's easy to assume that playing video games wouldn't benefit you when it comes to an activity like laser tag, the truth is that many aspects of shooting games are transferable to the style and combat situations you'll experience during a day at GO Laser Tag.
Team-based online multiplayer has proved to be crucial for making video games more engaging and replayable, and for gamers to play successfully as a team, it requires good communication and tactical thinking. Both of these are essential for navigating our forest battlefield as a unit, planning and executing ambushes and generally playing more efficiently as a group.
Shooting games – much like laser tag – also require quick reactions and an ability to improvise when faced with equally skilled and motivated enemy combatants. Whether your preference is close-combat run and gun action, long-range sniping, or simply spray and pray chaos, our game modes and variety of weapons have something to suit your playing style.
GO Laser Tag Is a Must for Fortnite Players
Unless you have been living under a rock for the last two years or so, you will be aware of Fortnite, the battle royale game that has become somewhat of a phenomenon. It's proved to be hugely popular among a vast range of age groups and is one of the main games being played by many of the world's top gaming streamers.
Here at GO Laser Tag, we recognise not only how influential Fortnite has become in the gaming world but also that incorporating certain aspects of the game could be fantastic for gamers playing laser tag.
We have achieved this by providing our players with the most advanced and up-to-date laser tag weapons and technology. Our three weapons of choice – a scoped assault rifle, semi-auto sniper rifle and a light machine gun – are inspired by Fortnite and give players an opportunity to approach every game uniquely and in a way that suits their shooting style.
Are you a gamer looking for an immersive real-life combat activity that allows you to flex your gaming muscles? At GO Laser Tag, our forest laser tag is unrivalled when it comes to the location, weaponry, game modes and customer service. You'll even get free Pizza Hut pizza to refuel. Get in touch today to book your day with us!